MoJoe Coaching is inspired by the Möbius Strip. It is a constant reminder that success is a continuous journey. You don't come back to where you started, but you do move forward knowing you'll have more to work with as you do. The Möbius Strip is a metaphor for change and rejuvenation, two very important outcomes of coaching and speaking. Join our journey on Facebook.
Where, and who, have you been?
Where, and who, are you now?
Where are you going?
Who do you want to be when you grow up?
These questions may be fresh on your mind or have been nagging you for years. Our mission at the MoJoe Group is to help you uncover your hidden skills, abilities, and talents so you may meet or exceed your goals and dreams. We do this through a series of question asking and fact finding (some clients refer to it as interrogation - silly clients!), that helps identify your core strengths and use them so you can have, be, and do what you want.


MoJoe Coaching:
Because Success is a continuous journey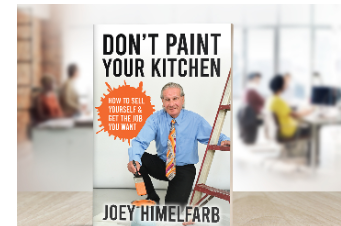 October 28, 2022 (7 pm)

Launch Party for Don't Paint Your Kitchen
The Little Point Bookshop, 618 Arnold Ave, Pt. Pleasant Beach, NJ 08742
November 3, 2022 (6:30 pm)
FENG – Financial Executive Networking Group
November 10, 2022

(6:30 pm)
NJSENG – NJ Strategic Executive Networking Group
Your Bad Attitude is Like a Flat Tire. Change it and see how far you can go.
January 23, 2023 (7 pm)


BCNC – Bergen Career Networking Community
Visualization and Your Job Search